Musola is an innovative company dedicated to manufacturing, entirely in its facilities, outdoor furniture to create both domestic and contract environments. A company that generates emotions and stories through its products. Attractive goods with quality finishes are the hallmark of the brand. With the strength of stainless steel and aluminium coated with polyester powder, the comfort of dry feel water-repellent foams and the natural appeal of Sunbrella fabrics.
Designs conceived for feeling and sharing. Its shapes, colours, finishes and above all, the sensations transmitted by its designs make Musola a unique and extraordinary brand. With Musola you don't change a space, you change the way you feel it.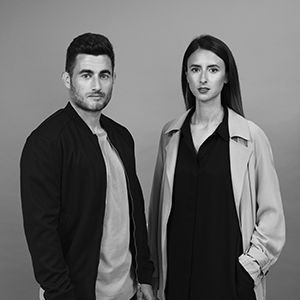 Yonoh Studio is a multidisciplinary studio formed by Álex Selma and Clara del Portillo. Its designs are characterised by its simplicity and functionality and because they inspire newness and uniqueness. They have won a lot of awards as Red Dot, German Design Award or Golden ADCV, this last achieved with the Canasta chair designed for Musola.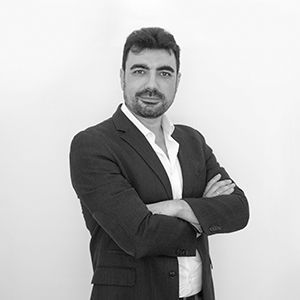 Santiago Sevillano is a Valencian designer with an extensive experience in this sector. In its designs there are always large solutions in upholstery because of the knowledge acquired since its childhood from his father. From the Nansa collection designed for Musola, we highlight the Nansa chair, awarded with the German Design Award in 2019.
The Valencian Javier Herrero, graduate of the University of Cardenal Herrera-CEU in industrial design, runs his own studio since over ten years. His projects convey honesty and simplicity, based on a casual and creative approach, a true reflection of his Mediterranean roots. One of his latest designs Nao lounger, elegant and very functional, which was designed for Musola.
The Salinas modular sofa collection designed by Santiago Sevillano and the Canasta chair designed by Yonoh Studio have been awarded with the IF DESIGN 2021 award. Another distinction that, added to the other awards won, reinforces the good work of Musola and its collaborators.
The Canasta chair designed by Yonoh Studio has been awarded with the golden ADCV award in the category of Industrial Design – Chairs. Every two years, the Association of Designers of the Valencian Community announces the winning projects of the ADCV awards and this year, the "balanced" and "ingenious" Canasta chair has been one of the winners.
Nansa chair designed by Santiago Sevillano Studio has won the prestigious German Design Award. The jury states that Nansa is: "A stimulating and novel chair with apparent Mediterranean panache that is very interesting for its conceptual design, in particular the bent tubes used to form the powder coated frame fascinate while the machine washable cushion provides functional practicality."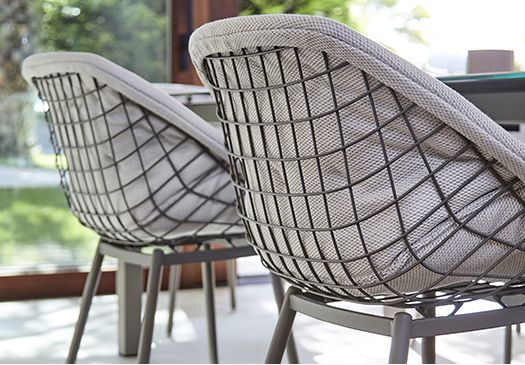 The company's constant research in the emerging technologies and materials is crucial to create a high quality outdoor product that is able to withstand adverse weather conditions. This research has led us to use two types of metals for all Musola products: STAINLESS STEEL (304 alloy) and ALUMINIUM (6063 alloy).
The TECH CERAMIC, COOL CERAMIC and AVANT-GARDE CERAMIC collections presents innovative high-quality product, comprised of two laminated parts; the glass base and the porcelain surface.
All offering unique technical properties: resistant to high temperatures; resistant to chemical products; resistant to wear, scratching and abrasion; hygienic and stainresistant surface; waterproof and resistant to liquids. In addition, they are environmentally friendly.
The Upholstery Fabrics collection is inspired by the founding values of the Sunbrella brand: design and performance. The collection comes in a rich array of colors, patterns and textures. From beautiful basics to sophisticated jacquards, each fabric was developed to reflect a unique identity. Sunbrella Upholstery fabrics are as versatile indoors as out. The textiles are woven exclusively with solution-dyed acrylic fibres to guarantee UV color-fastness, and finished with a protective antistain coating. Attractive, easy to wash, and durable.
The internal quality department make the most demanding tests on the new prototypes before approval, and only then starts the production process. We are certified ISO 9001. Musola shows particular sensitivity to the environment. Currently, all our production processes are environmentally friendly as evidenced by the ISO 14001 certification obtained.
By adapting to the Quality-Productivity needs demanded by an increasingly competitive market, Musola expressly declares its fundamental commitment to enhance the Quality and care of the Environment, through the following objectives:
• The main objective is the customer satisfaction.
• Musola understands quality as the adequacy of procedures, customer service and support with the most appropriate and environmentally friendly technology.
• Compliance with the legislation and applicable regulations, as well as the commitment to satisfy other requirements acquired voluntarily.
• The establishment of objectives for continuous improvement of the quality of our services, and environmental performance consistent with the nature and environmental impacts caused by our activities.
• Prevention of pollution and minimization of the environmental impact of our activities, as well as a sustainable use of resources as an integral part of our daily work.
• Quality requires collaboration and participation at all levels, and for this purpose information, communication and formation are essential.
• Quality, environmental protection is a commitment and responsibility of all Musola's staff and they actively participate in the maintenance and continuous improvement of our Management System.
The General Management ensures that its Quality and Environmental Policy is reviewed, understood and accepted by all staff.